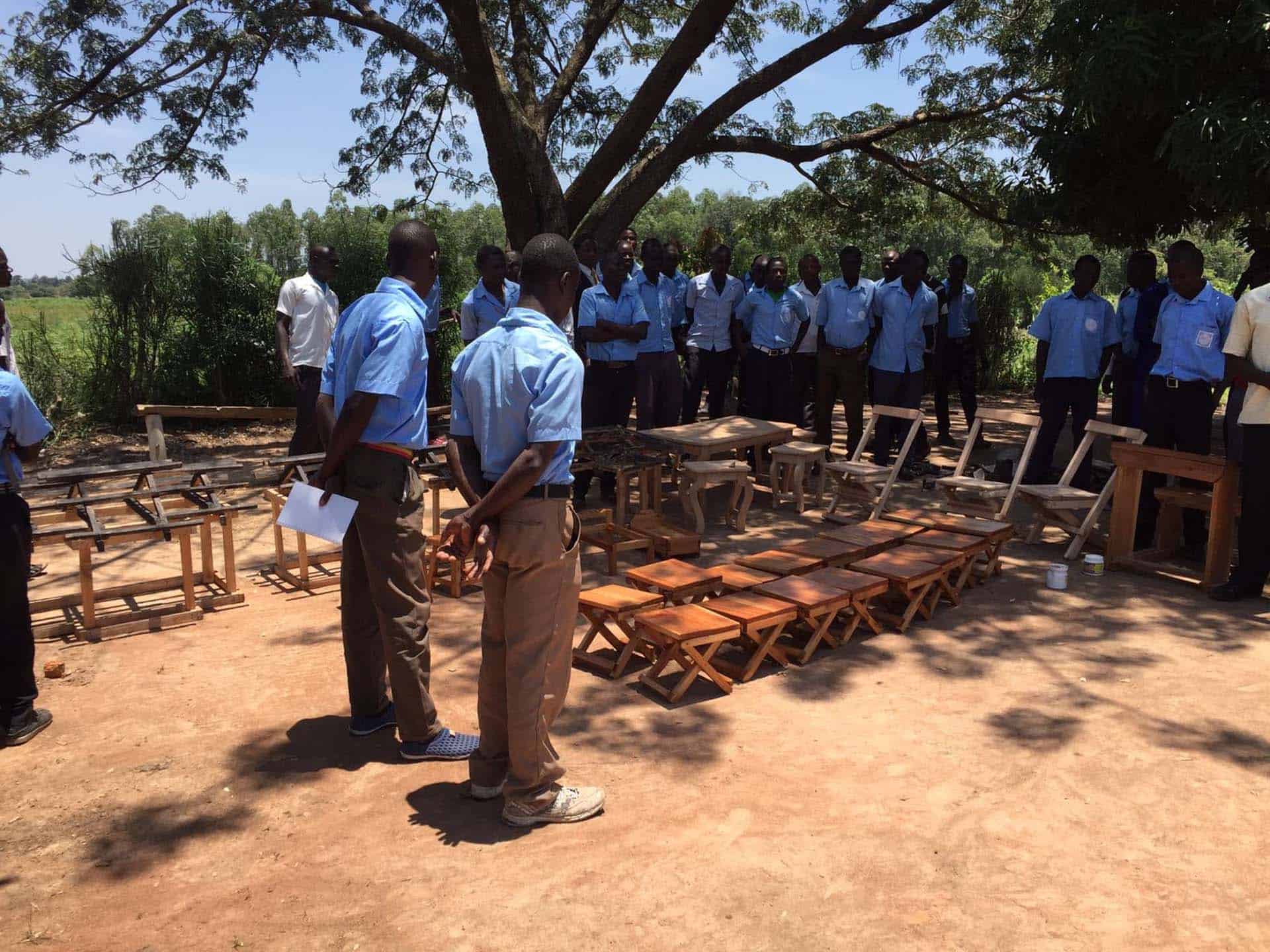 Auro Entrepreneurs
Auro Entrepreneurs
Creating a new generation of entrepreneurs
Problem statement: Graduating students at Auro school did not all get jobs. Very talented students were not able to provide for their families as they could not afford to start ther own entrepreneurial ventures.
Solution: Implement a reward scheme at Auro School, incentivising and rewarding the best students in each vocational skills subject. The reward is a starter kit which contains tools and material which help our students start their own venture once they graduate!
Three Case Studies
1. Ochwo Patrick: Auro Carpentry and Joinery Student
As the top carpentry and joinery student at Auro School, Ochwo received the One Cause – Auro Carpentry and Joinery kit on graduation. He has now opened up his own workshop in Kidera, got local contracts to make solid wood chairs, and has also employed 2 Auro students to work for him!
2. Owori John Bosco: Auro Bricklaying Student
Owori used his starter kit and became a self-employed builder once he completed his schooling at Auro. He recently got a contract to construct a house in Mulanda Lokoamwa, and his life has completely changed!
3. Athieno Evelyn: Auro Tailoring Student
Athieno started her own tailoring shop with the sewing machine she received within the starter kit. She makes school uniforms within the village and has plans to expand the business!