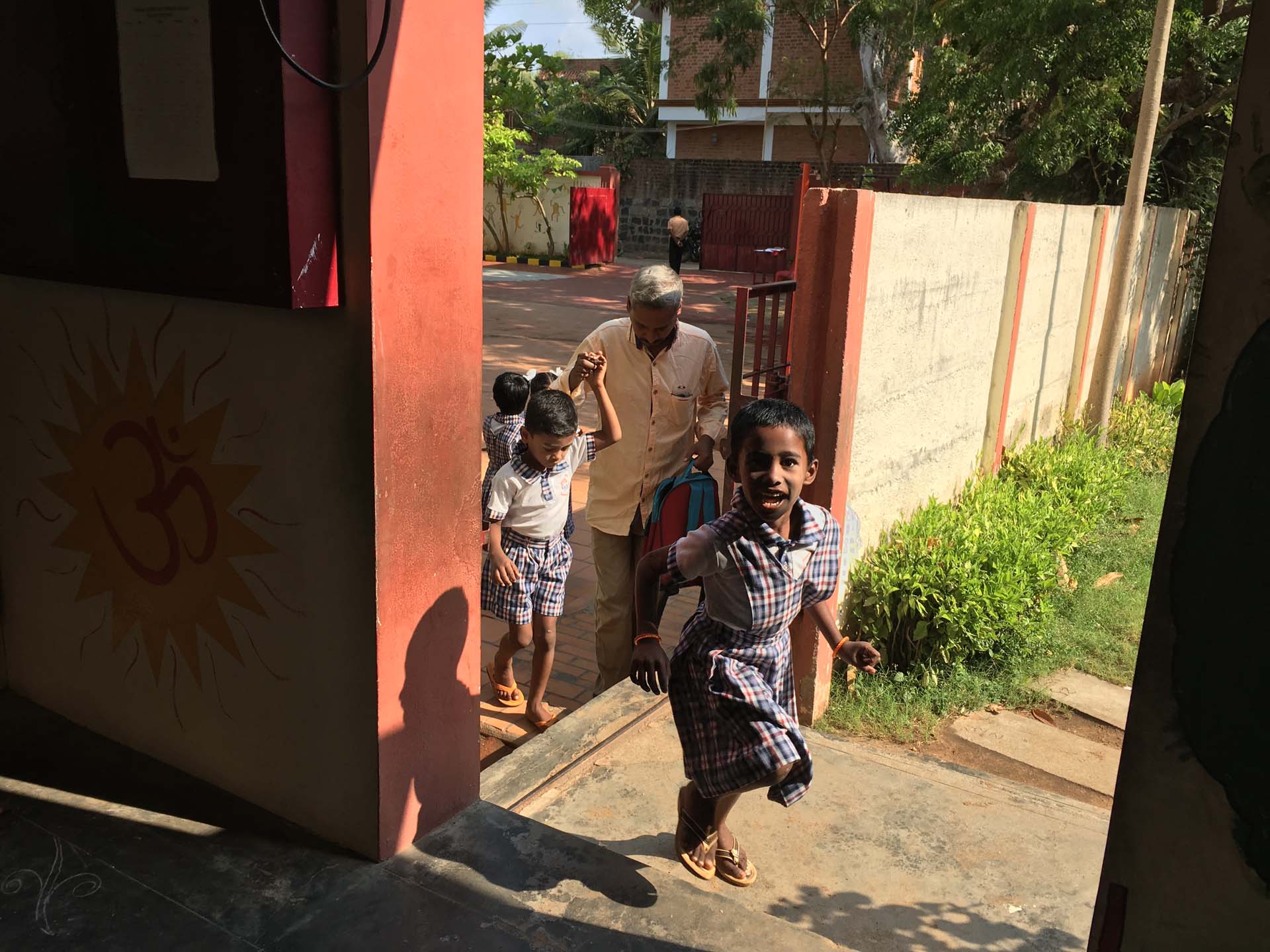 Projects 2013-2014
Projects 2013-2014
2013/2014 Nirvana Projects
One Cause is currently in the sixth year of its Programmes at Nirvana School. Here are the projects we are currently implementing:
Sponsor A Student
This year we have agreed maintain sponsorship of at least 120 students at Nirvana school. It costs £82 to sponsor a student and each student gets the following as a result:
Stationery
Textbooks
A school uniform
1 pair of shoes
A school bag
ID card
Exam fees
Access to an up to date Computer lab with broadband access
Access to a fully equipped library with games
A small portion of the sponsorship fee also goes to supplement their teacher's salary to help attract, retain and motivate our teachers.
Student Targeted
School Graduation: Last year, for the first time ever Nirvana school saw the 10th standard class leave the school after completing public exams. This year we would like to initiate a school graduation ceremony for all those students that have completed the 10th standard and are about to leave the school.
Class Leaders: Our focus is on empowering students and building their leadership skills. This year we have initiated a class leader program where each class will have a leader for different areas (for example, a Cleanliness Leader, a Sports Leader, a Class Leader etc.)
Interschool competitions: To encourage team working, leadership and bringing fun into education we will continue to participate in interschool competitions with local schools in Pondicherry. This gives students an opportunity to meet and interact with other students of various backgrounds whilst competing in sporting events.
Field Trip: One Cause will sponsor field trips for students to enhance their wider learning experience and also give them opportunities to see and experience different places.
Skype Class: We have partnered with a school in London to leverage technology and run a pilot video linked class between students at Nirvana and in London. Classes will not be structured and will be based on simple conversations with other children.
Project Files: Each student will get a project file to file their exceptional pieces of work. This will form the basis of the parent meetings and help improve parental engagement.
Letter writing to sponsors: To help students with their writing and spelling skills, we have decided to start a scheme where children write periodic letters to their sponsors. We are sure that our donors would love to read these letters!
Information Technology
Broadband Connection: We will improve the current broadband connection so that a good signal is received from anywhere within the school. We will invest in better quality equipment and also increase the speed of the broadband connection.
Computers and Laptops: We will aim to obtain 50 desktops / laptops to increase the number of computers available for students when they work in the computer lab. Our aim is one computer per student!
Educational
Spoken English: One Cause has decided not only to continue with the spoken English classes where an external training provider comes to the school to help senior students speak clearer English – this year we have agreed to extend this project to the younger students as well.
Interactive Learning: We would like to promote alternative methods of learning, which excites and keeps the children engaged in their learning. One Cause has developed an interactive learning pack, which Nirvana teachers can use to supplement the traditional teaching methods and help enhance the overall learning experience for the children.
Sports – Playground and Equipment: This year One Cause has re-built the playground in the nursery and primary school with new apparatus installed as well. For the older children we will be purchasing new sports equipment to promote sports classes at the school.
Science – Today's Invention: To promote creativity, One Cause is promoting a project called Today's invention at Nirvana school. Students will be encouraged to explore their creativity and come up with inventions that they present to their classes each week.
Art Classes: To stimulate and promote creativity for the younger students, we have purchased model clay to be used in art classes. Children are encouraged to be imaginative and make model clay structures.
Teacher's
Stationery Kits: We have purchased stationery kits for all teachers so that they have the essential tools to do their job.
Away Day: To reward our hardworking teachers and build team morale, we will invest in an Away day where we take our teachers away for a day and give them a new experience.
Training Day: It is important that the teachers are kept up to date with latest developments and have a network where they can learn from other teachers. This year, One Cause will introduce a training day for all Nirvana teachers.
Clasroom Projects
LED lights: We found a lot of the classrooms at Nirvana were dark, and it was difficult for students to read the teacher's notes. This year, we will install LED lights in all the classrooms to make them brighter while also helping to reduce power consumption at the school.
Blackboards: All the blackboards in the school are now really old and children are finding it difficult to read the text from the blackboard properly. This year, One Cause will purchase new blackboards or whiteboards for each classroom at Nirvana school.
Classroom Walls: To motivate students so they take pride in their work, our classroom walls' project will be used to display the best examples of great work completed by students in each class. Students will be encouraged and motivated to maintain high standards so their work can be displayed on classroom walls.
School Administration
Smart Phone: To allow One Cause to keep all our stakeholders updated more regularly, we have agreed to purchase a smart phone for the school so that pictures and videos can be sent to us quicker. We are then able to provide you with more real-time updates from the school.
Permission Records: We are assisting the school to maintain better records for teachers and students so that they are able to track and trend absences.
Parental Engagement
We will continue to hold a function for the parents to improve their engagement with the school.
Solar Power
Given the amount of power cuts at the school on a daily basis, One Cause will install solar power energy at the school this year to allow for continuous power and avoid disruptions to the students' learning experience. This will also help ensure that computers are not damaged during power surges and reduce the longer term power bills at the school.
Career Development Centre
This year we are undertaking a feasibility study to start a career development centre at the school. We are working in partnership with NIIT Foundation India to better understand the local skills' demand. The concept behind the career development centre is to train local individuals in targeted areas where companies are looking to recruit talent. Following successful completion of the course, we will be able to place these individuals into a job. More updates to follow after the results of the feasibility study have come in!