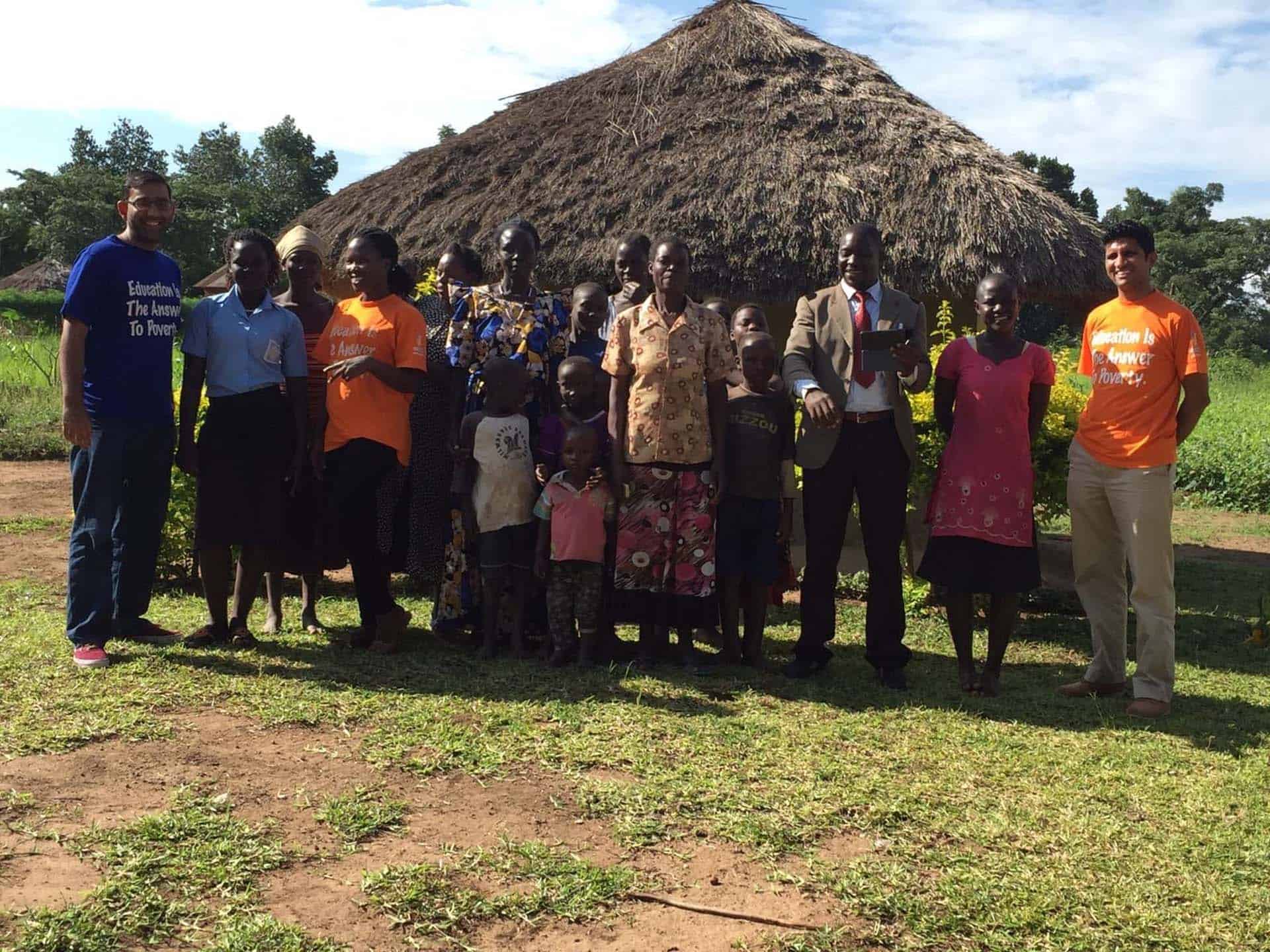 Current Projects
Current Projects
Projects for 2015-16
Last Updated: January 2016
One Cause is currently in the sixth year of its Programmes at Auro Technical School. The current projects we are supporting are listed below:
Sponsor A Student
This year, we have committed to sponsor 90 students at the school which costs £82 per student. This provides:
Tuition subsidy
A nutritional meal a day
Medical allowance
Uniform
Basic stationery
School ID
Contribution towards teacher salaries
Materials for Tailoring, Bricklaying and Carpentry
As part of the ongoing vocational training provided to the student, One Cause has committed to providing materials for teaching practical lessons or students (bricks, wood, cement, cloth etc.) The quality of the education that the students receive is greatly influenced by how much practice they are able to get and there has to be a good balance between the theory and practical lessons. The material requested will ensure that the students are able to build, try and see how their craft comes alive in the real world. Again this is building on the success of last year and is very similar in scope.
Tools for Tailoring, Bricklaying and Carpentry
In order for the students to produce quality products, One Cause will supply Seam rippers, tracing wheel, scissors for the Tailoring class; saws, claw bars, hand drills, overcoats, safety goggles, gloves, smoothing planes for the carpentry class and rough casting machines, building squares, block axes for the bricklaying class. The big items that will be purchased this year will be industrial sewing machines that will be able to do more advanced stuff and produce quality finished products. We are currently talking to a big employer (currently employing c 300 staff) to see if we can produce their staff uniforms for this year.
Agricultural Sustenance
The food sustenance project has been a success for us over the last few years and we want to continue to support our annual agriculture program. It not only reduces our costs by yielding food for the staff and student's consumption, it also supports our students to learn basic agriculture skills. This is especially important given their backgrounds as farmers. This year we have included a budget for technical expertise to support both the management of the project, but also the teaching element of the program. Our regular students would continue to support with the weeding and harvesting process on a regular basis. This year, the school have rented additional land to grow beans and sweet potatoes and the yields look promising.
Events
One Cause Sponsored
Annual Parents Day and Sports Day – This will be a combined event with the Parents Day taking place during the morning where parents will be introduced to the work that the students do, giving parents a chance to ask questions on how their child is performing and also having a go at some of the tools and equipment that the students use on a daily basis. The afternoon will be taken over by a mini sports day where the students compete with each other on events such as 100 meter run, football, three-legged race, sack race and Rounders. The parents and teachers will also take part giving them all a chance to show their competitive edge and create a bond with the school.

Graduation Day – This is the school's trademark event and One Cause will continue to sponsor this. The event is expected to be bigger this year bringing together about 500 people which include the grandaunts, their parents, MPs, village heads, Alumni (past students) who share their success stories and the One Cause team with their volunteers. The day involves dances and events (including martial arts, musical instruments) performed by the students who are all wearing graduation gowns and caps, display of some of the things that the students have made during the year, speeches by VIPs, a DJ and of course the handing out of certificates to all the students who have graduated.
Student Starter Packs
The aim of this is to provide the top 3 students in each vocational training course a pack containing all the basic things they would need to continue after they leave school. The tailoring pack will consist of a sewing machine, threads, needles, buttons, zips an some garment; the bricklaying pack will consist of water level, spirit level, hammers, plumbing bobs, building squares and some bricks and the carpentry pack will consist of hammers, nails, saws, glue, varnish, tape measure, smoothing plane and some timber. This has been received really well by the past students and gives a purpose for the students to work hard during the year and try being the best. Every year, we invite Alumni that have received the Starter Packs to the school to talk us about how this has helped them kick-start their business career and how students can benefit from this. We truly believe this is a great way to empower students to start something on their own or as part of a team.
Income generating sustainable projects
This year, we have looked at various ways of making the school self-sufficient and are keen to introduce some income generating projects that will make the school less reliant on donor money in the future. Although early days, the school have bought a maize grinder which they are using to grind maize to be used for their meals (maize is a staple food in Uganda) and providing a service to the nearby villagers grinding their maize for them. This is earning the school some income, which is ploughed back in to the school. This provides the school and the students with experience on maintaining financial records, budgeting, money-management and general strategy build.
Teacher Training
Our key aim this year is to get the school accredited with the National Examination Board and in order to meet that, we need to be compliant with some of their strict criteria. We will invest heavily on teacher training this year to provide teachers with core vocational training, soft skills as well as Operational and Management skills. Teaches will receive training from nearby universities where they will get the chance to refresh their knowledge and shadow the university professors during class.
School Building
One Cause has partnered with 2 other donors to build the 1st phase of a new school building in the already owned land. This will allow the school to vacate the currently rented land and Church building and provide teachers and students with better learning facilities. The school project is expected to have 3 phases with each phase being built upon securing the fund required to complete the phase. This will further abide to the criteria needed to meet the National Exam Board accreditation.